Richard Franck's Piano Quartets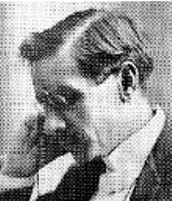 Richard Franck (1858-1938) was the son of the composer, concert pianist and teacher Eduard Franck. Born in Cologne, where his father was then teaching, Richard showed an early talent for the piano. When it became clear he was going to pursue a career in music, Eduard, who had studied with Mendelssohn, saw to it that his son received the best training available. Richard was sent to the prestigious Leipzig Conservatory to study with Carl Reinecke and Salomon Jadassohn, both of whom were among the leading composers and teachers of their day. After finishing his studies, he enjoyed a long career as a teacher, composer, and pianist, during the course of which he held several positions in Germany and Switzerland. Although he was a fine performer, and a respected teacher and composer, Richard Franck never achieved real prominence. It was simply a fact of life, which befalls a many fine musician, and not really a reflection on him as either a teacher, performer or composer. Those critics, who were familiar with his compositions and his piano playing, regularly lavished praised upon them. Otto Dorn, a critic for the prestigious musical periodical Die Musik called Franck's First Piano Quartet "a noble and finely written farewell to Romanticism." Both piano quartets are ingratiating works.
Piano Quartet No.1 in A Major, Op.33 was composed in 1901. The opening Allegro, has for its main theme a lovely, lyrical melody in the strings that slowly builds in excitement and forward motion. The second theme is a light-spirited march. The Adagio which follows begins with a very romantic theme. In the middle is a fine fugue. The third movement, Allegretto, is unusual in that it is in four sections. The main section is slower and rather sweet, but the trio section, which is actually the scherzo is much faster and rather exciting. The full-blooded and energetic main theme of the finale, Allegro, immediately sets the mood for what follows. With its lovely melodies and exciting musical episodes, audiences and players alike will find this piano quartet a very appealing work.
"The Piano Quartet in E Major, Op.41 is incredibly grateful to play and atmospherically written, full of poetical magic, blossoming with colorful splendor and scintillating with life. It passes through the instruments by turns stormy as the weather rearing its ugly head, sweet and tempting as the wafts of spring, brilliant and darting as fiery flames. It is full of energy, temperament and refinement." So wrote the critic Cassler Allgemeine Zeitung in 1905 at a premiere performance of this work.
It was composed in 1905. Although in one movement, it has four subsections, Allegro, Adagio, Allegro and Allegro, so to a certain extent it retains a relationship with classical structure. It is by turns poetical, atmospheric and fiery and as the critic at the premiere wrote, the part-writing is good and it plays well.
You can hear soundbites from each movement on our website and if you desire purchase the parts from Edition Silvertrust by clicking on the links above.
String Qts Dedicated to Haydn-Part 1---March 2012
String Qts Dedicated to Haydn-Part 2---April 2012
3 New Beethoven Quartets?---May 2012
Hermann Berens String Trios---June 2012
2nd Movt to Bruckner Str Qnt too hard---July 2012
Arriaga The Spanish Mozart---August 2012
Wikmanson]s String Quartets---September 2012
Dubois' Piano Trios---October 2012
Trios for Clarinet, Cello & Piano---Nov / Dec 2012
Bargiel Piano Trios---January / February 2013
John Antes String Trios---March / April 2013
Jan Levoslav Bella Chamber Music---May / June 2013
Cecile Chaminade Piano Trio---July / August 2013
Emil Sjogren Violin & Piano Works---Sept / Oct 2013
Anton Arensky's String Quartets---Nov / Dec 2013
Wolf-Ferrari's Piano Trios---January / February 2014
Wilhelm Kienzl's String Quartets---March / April 2014
Friedrich Kiel's Piano Quintets---May / June 2014
Giuseppe Martucci's Piano Trios---July / August 2014
Ignacy Dobrzynski's String Quintets---Sept / Oct 2014
Juliuz Zarbeski Piano Quintet---Nov / Dec 2014
Ferd David Bunte Reihe for Vln & Pno---Jan / Feb 2015
Robert Fuchs-The Serenades---Mar / April 2015
Friedrich Gernsheim's String Qts---May / June 2015
Robert Kahn's Piano Trios---July / August 2015
J.M. Weber's Aus Meinem Leben---Sept / Oct 2015
Heinrich v Herzogenberg's Str Trios----Nov / Dec 2015
Eugen d'Albert's String Quartets---Jan / Feb 2016
Survey of Piano Piano Sextets---March / April 2016
Alexander Boėly String Trios---May / June 2016
Robert Volkman's Piano Trios---July / August 2016
Eduard Franck's String Sextets---Sept / Oct 2016
Hugo Wolf Works for String Quartet--Nov / Dec 2016
Alexander Fesca's Piano Septets--Jan / Feb 2017