Presents
Ivan Krzhanovsky
Cello Sonata in g minor, Op.2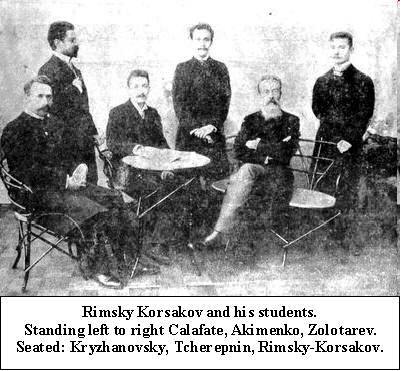 Ivan Krzhanovsky (1867-1924, sometimes spelled Krizhanovsky) was born in Kiev. Although he became a doctor and a well-known research scientist, he also studied music, first at the Kiev Conservatory, where he took violin lessons from the famous teacher Otakar Sevcik. Later he entered the St. Petersburg Conservatory and studied composition with Rimsky-Korsakov. He followed a dual career as a researcher at Pavlov's famous institute but also served as a professor at the Petersburg (later Leningrad) Conservatory. Among his compositions are orchestral works and chamber music.
The Sonata for Cello and Piano was composed in 1901 and is in three movements. It is especially characterized by its cantilena or singing style, and by a loftiness and regal stateliness of the writing. The beautiful opening movement, a rich but darkly tinted Allegro, is a perfect example of these traits. The gorgeous music is at once dramatic, lyrical and compelling. The middle movement, a Romance, begins with a very attractive and lengthy piano introduction which sets the mood. The cello entrances only heightens the loveliness. The middle section presents an impassioned and powerful climax. The finale, Allegro molto, with its dramatic, singing melodies, in many respects resembles the opening movement both in mood and tone.
This is a major work of the first order which should have taken its place in the standard repertoire and no doubt would have, had the Russian Revolution not shoved it and many other first rate Russian works into oblivion. We heartily recommend it to professionals and amateurs alike.
Parts: $24.95